THAT'S A WRAP!
The Byron Bay Surf Festival wrapped up its 13th edition on the last weekend of August 2023.
Proudly presented by Vissla Surf and Gage Roads, the Festival was full of sunshine, waves, surf culture and high vibes!
The Festival kicked off on the evening of Thursday, August 24, with a Surfers for Climate Carpark Cinema.
Festival goers enjoyed the premiere of 'The Seed' and a screening of 'Changing Tides' with special guests Dave Rastovich, Soli Bailey and Matt D at the Beach Hotel, Byron Bay.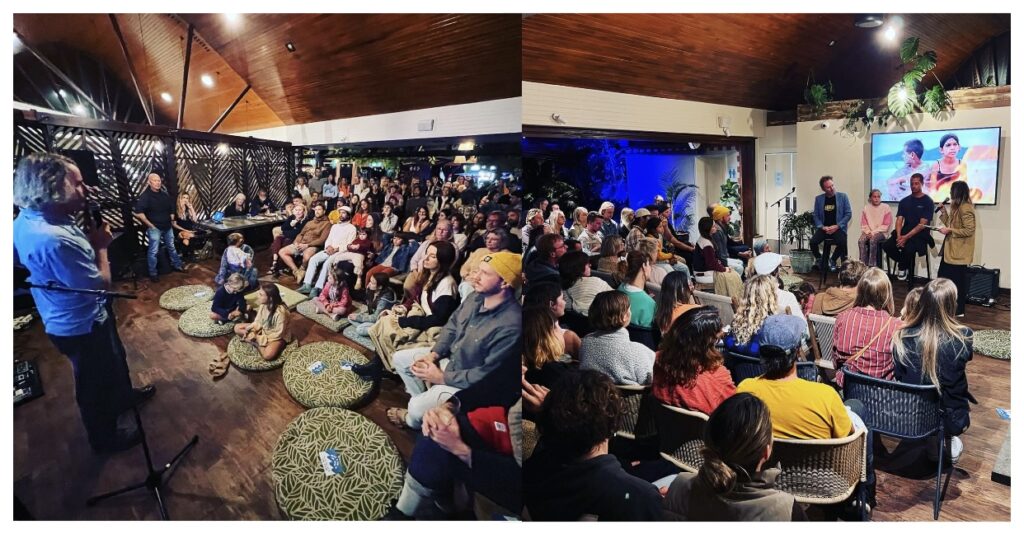 On opening night, we announced an incredible environmental achievement for the Festival and our sustainability partner, Ecovantage. As of 2023, the Byron Bay Surf Festival is carbon neutral and is the first surf event in Australia to do so.
This is a massive step in the right direction and something our team have been working towards for many years.
More details to come soon, however in the meantime, we thank Ecovantage for allowing this to be possible!
The surf competition began on Friday, August 25, with a perfect right-hand wave peeling along a bank at Wategos Beach.
If you wanted proof that the Byron Bay Surf Festival is well connected to the surf gods, the waves did just that!
We scored perfect log waves all weekend long.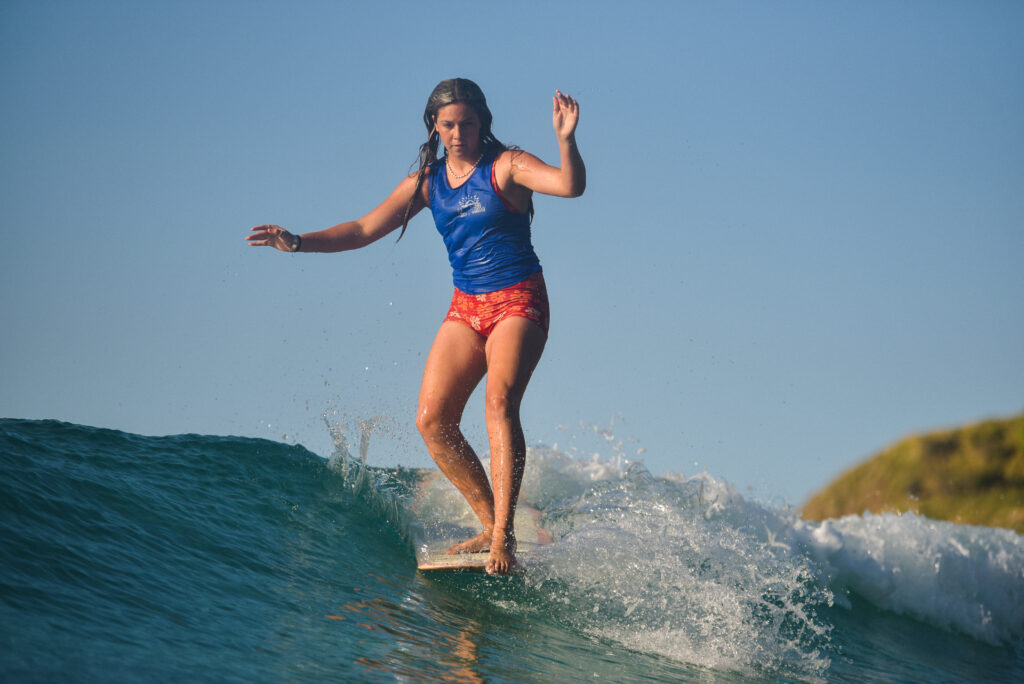 Competitors hit the water and showed why they are some of the best loggers in the country!
2022 BBSF Mermaids champ, Bea Conroy.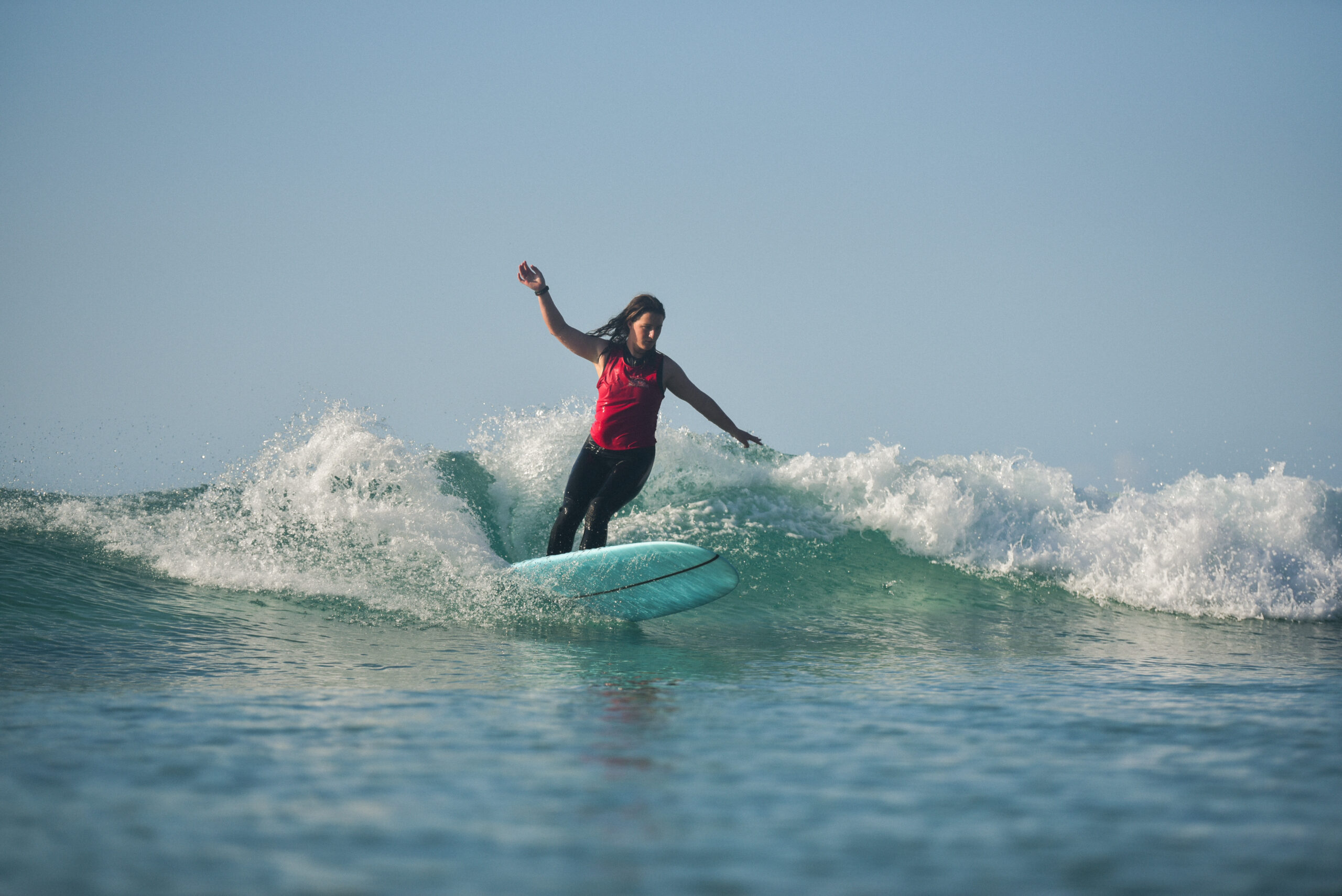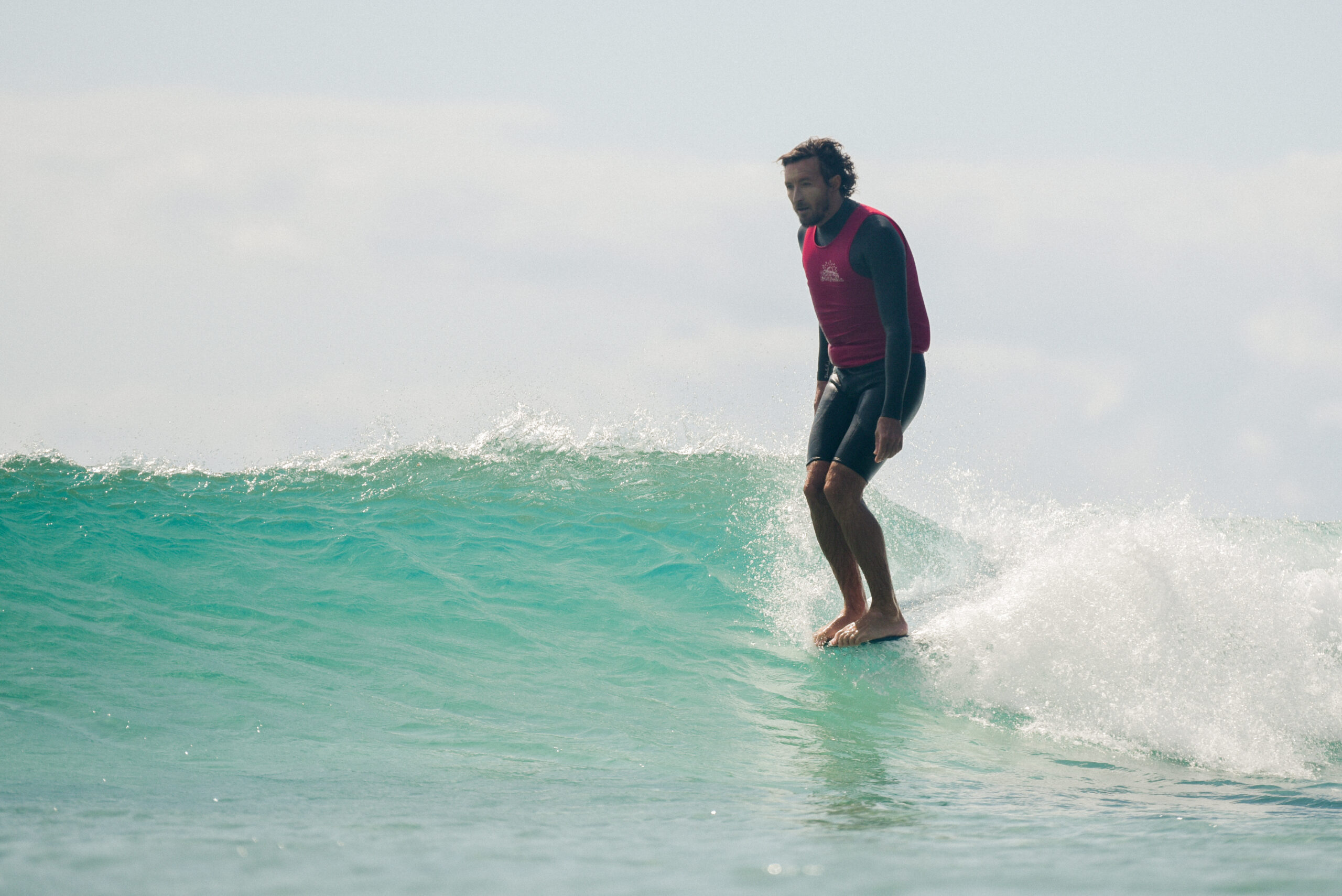 2022 BBSF Blokes champ, Matt Cuddihy.
On Friday evening crowds flowed from the beach to the Gage Roads bar at the Beach Hotel. Bands were playing, beers were flowing and everyone was having a great time.
Big shoutout to Gage Roads for organising a mega lineup of bands, Takaicardia, Eyesite and Leaving Jordan.
Saturday came and it was time for the second annual Vissla Cosmic Creek.
That right-hand bank at Wategos Beach proved to be working again and we were ready to go with a massive selection of retro boards supplied by Vissla Surf.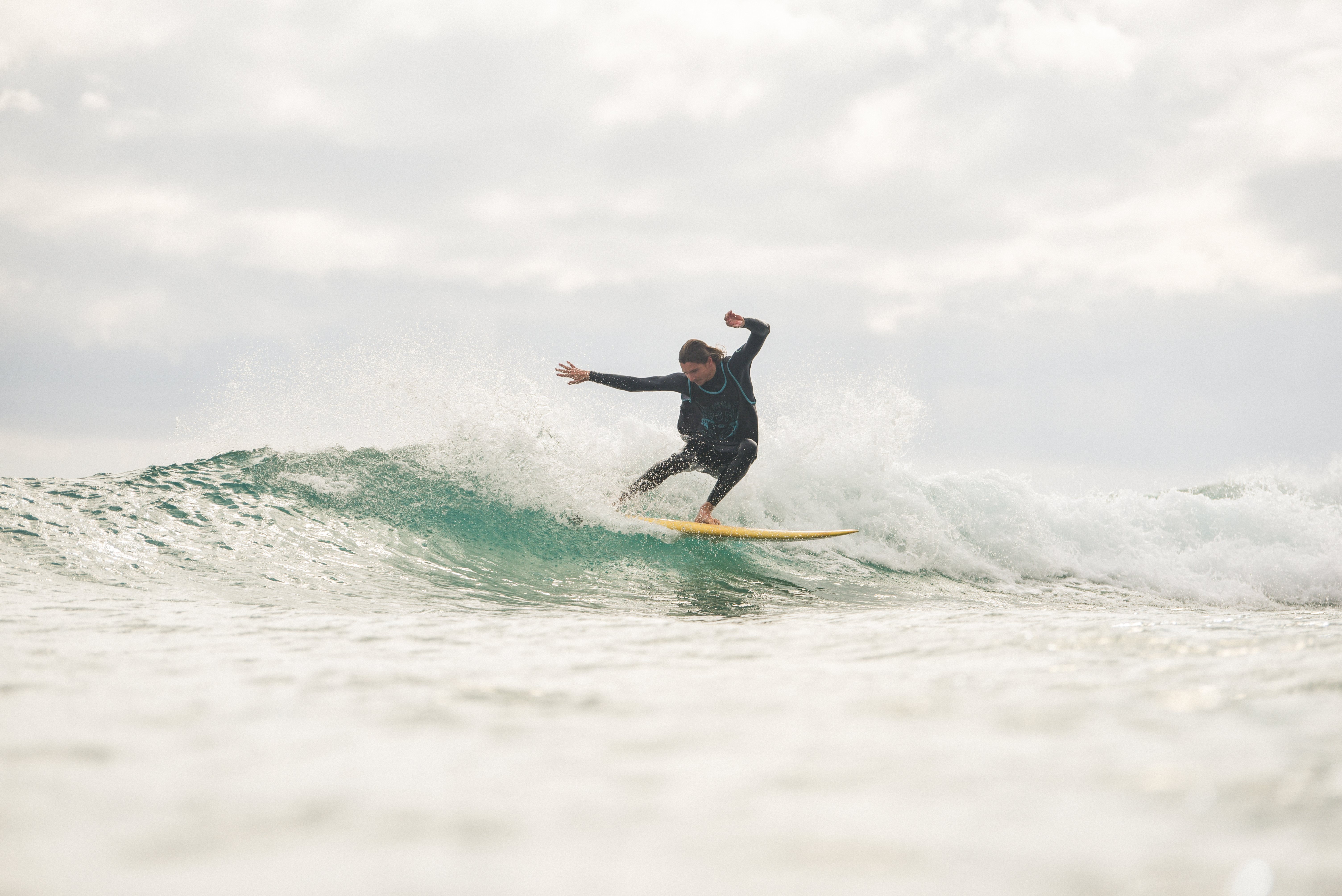 Cosmic Creek creator Eric Diamond was stoked with the turnout of surfers, Vissla team, Festival goers and the presence of key legends of the industry.
We backed up the day with another afterparty at the Beach Hotel with Vissla Surf and Gage Roads. Cosmic Creek winners were announced, crowned and celebrated.
Open Men 🏆 Louie Hynde
Open Women 🏆 Sammy Madden
Juniors 🏆 Sol Novak
Master 🏆 Jamie Doran
Creators 🏆 Jason Jamieson
Gage Roads supplied another stacked lineup of bands, and the night was going off!
*bands in video, Le Shiv, Teen Jesus and the Jean Teasers, Jono Ma*
Sunday morning came, competitors and the BBSF team were very excited to get into the finals day of our
Wizards Logger competition.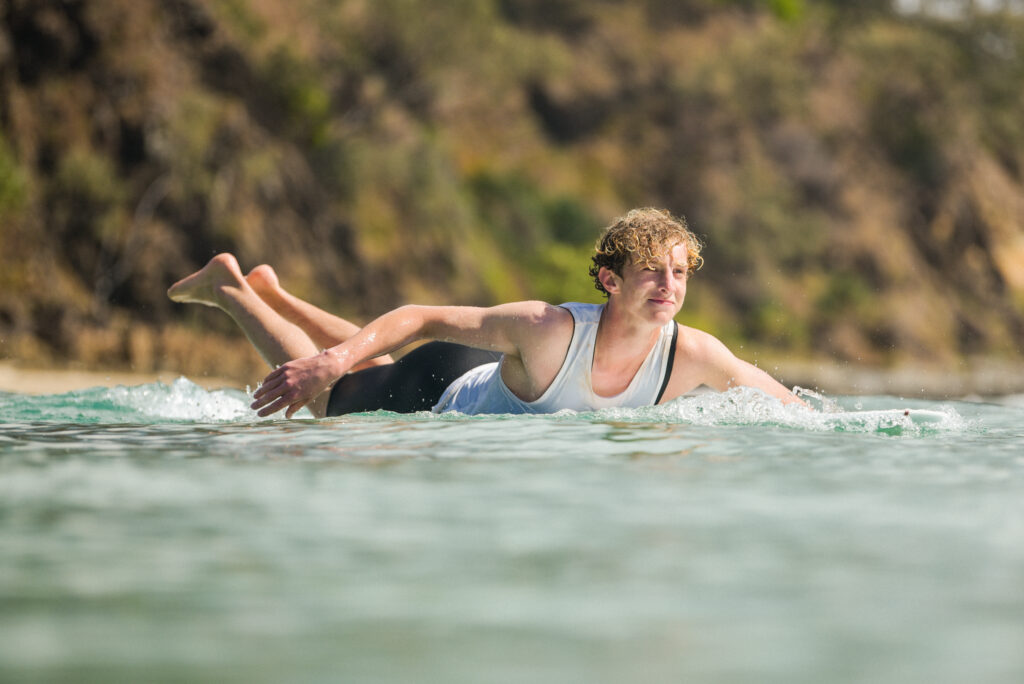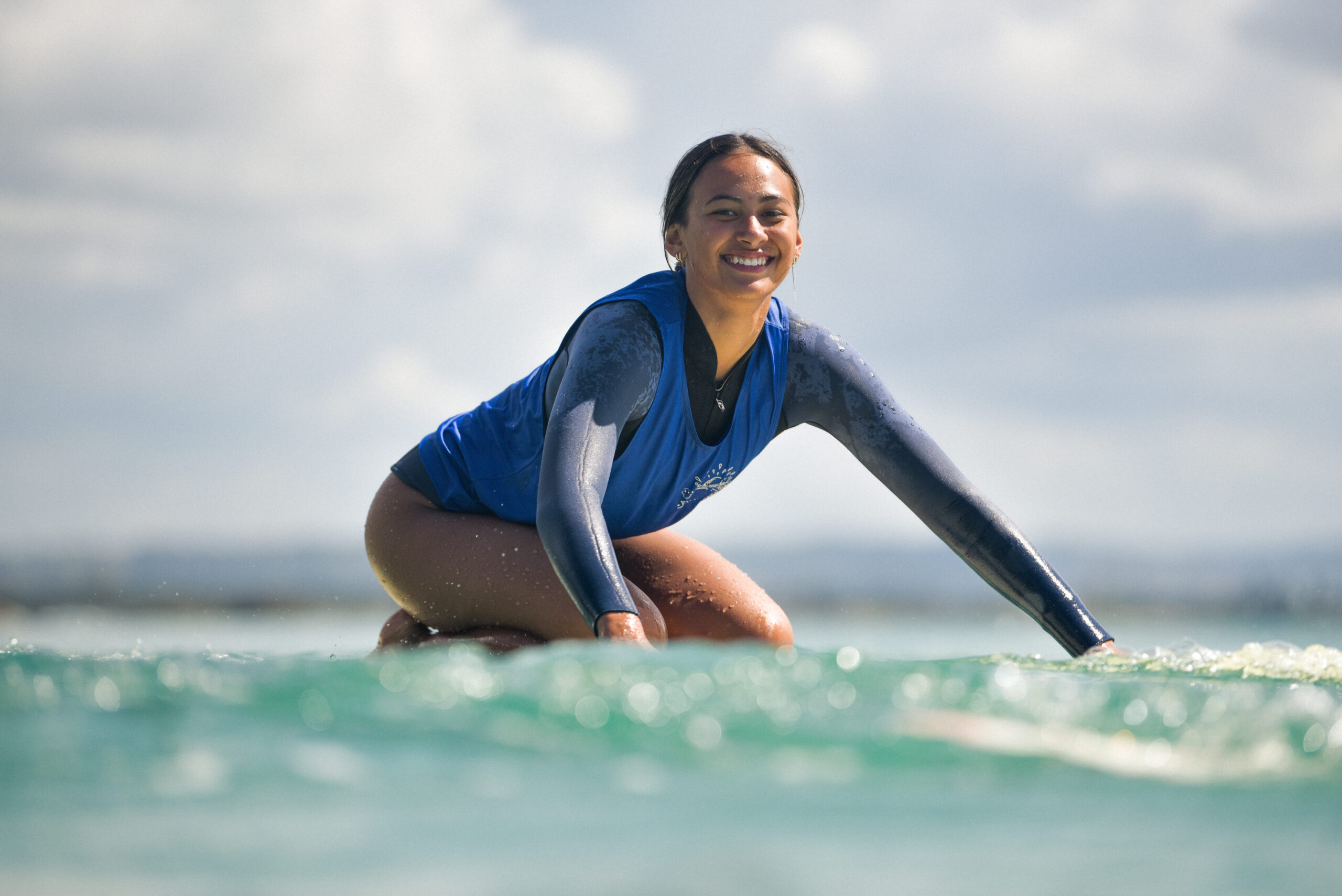 Competitors lined up the water with an amazing display of logging across all divisions. The day flowed with the Mermaids, Blokes, Junior Logger finals, Old Mal divisions and the Freestyle and Stoke Surf Sessions.
Sun was out, the beach was busy and energy was high!
Competitors took a break from our competitive Wizards Logger divisions and the Festival's Freestyle and Stoke Sessions were underway with an array of alternative divisions.
Teams battled it out for the $500 cash prize in the Team Challenge, surfers fought for the longest-ridden wave in the Glider Challenge and the lineup was filled with surfers ridding the Party Wave all the way to shore.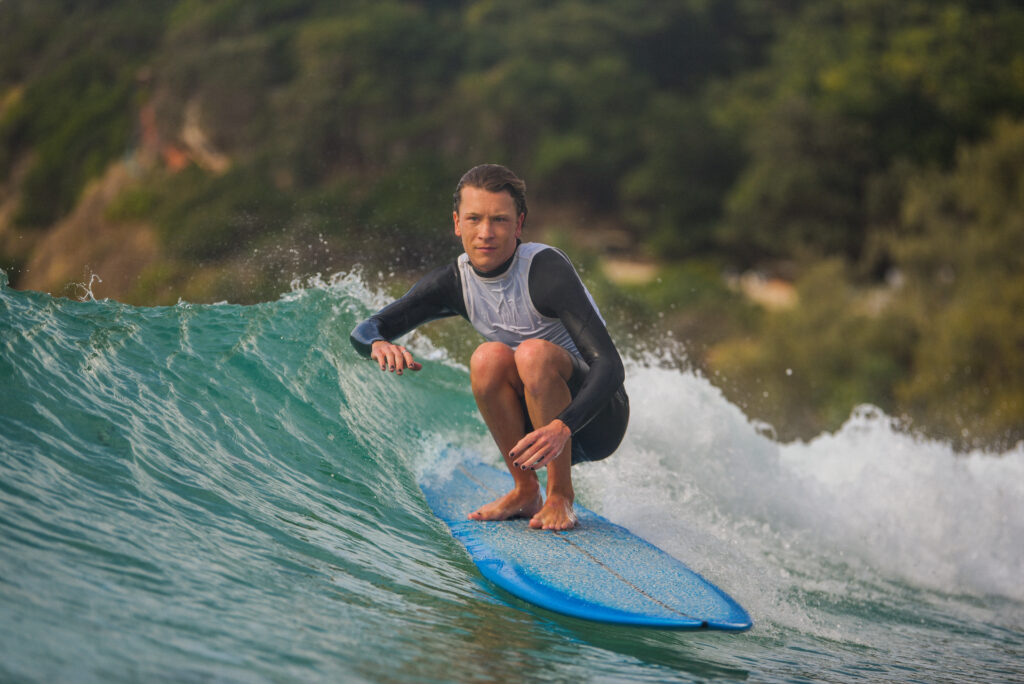 The day was concluded with all Wizards Logger finals, a rich display of talent, surf culture and enthusiasm.
That right-hand point break provided perfect log waves all afternoon long, allowing competitors to yet again prove why they are some of Australia's best loggers.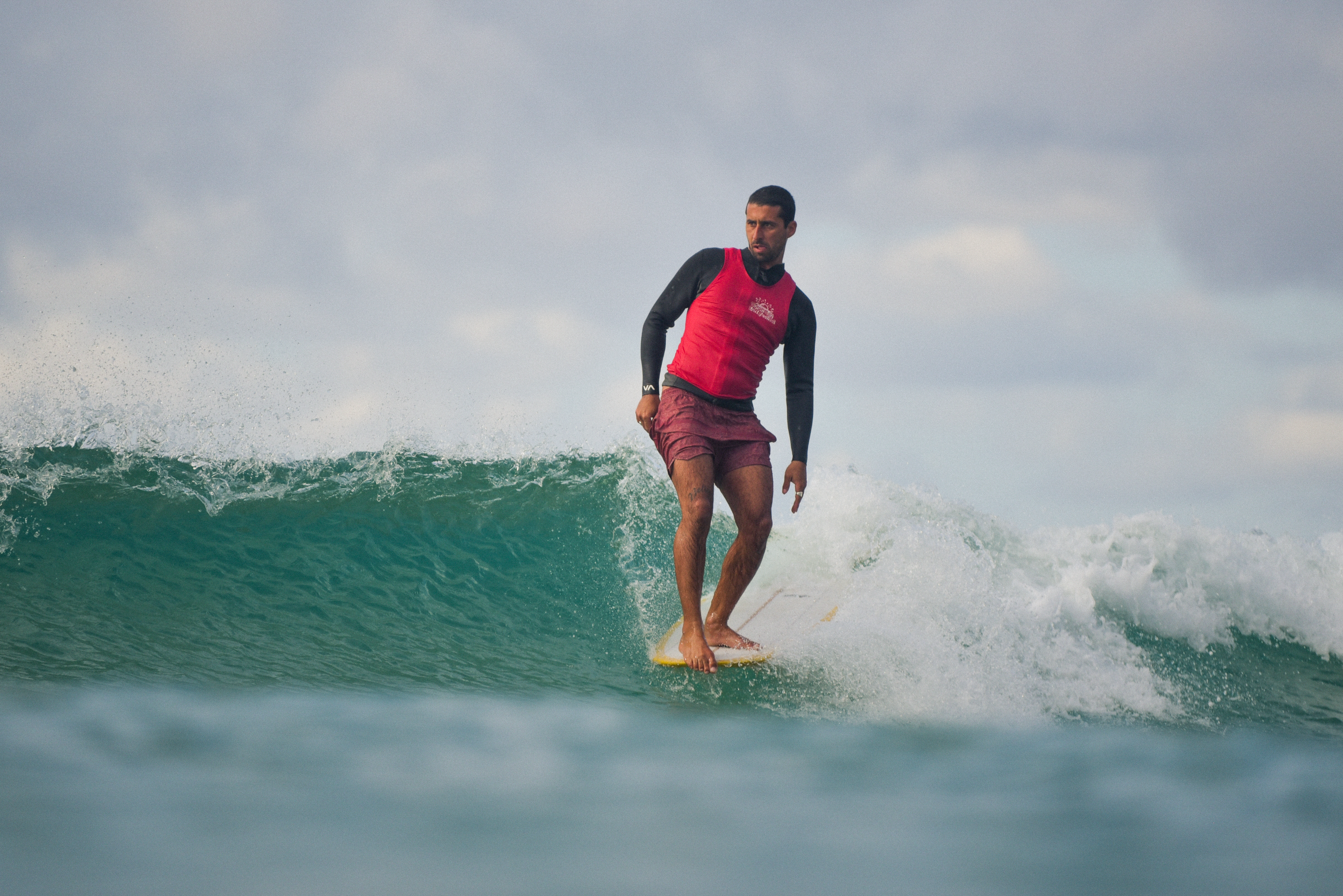 The Festival wrapped up with a beach presentation straight after the Blokes Logger final. Competitors and Festival goers gathered around to see who would be crowned the winner from each division as we thanked all our sponsors, competitors and team for organising another incredible and successful BBSF.
Mermaids Logger
🏆 Jasmin Howarth
2. Mia Waite
3. Bea Conroy
4. Charlotte Lethbridge
Blokes Logger
🏆 Augusto Olinto
2. Fraser Bartlett
3. Dallas Rogers
4. Christian Barker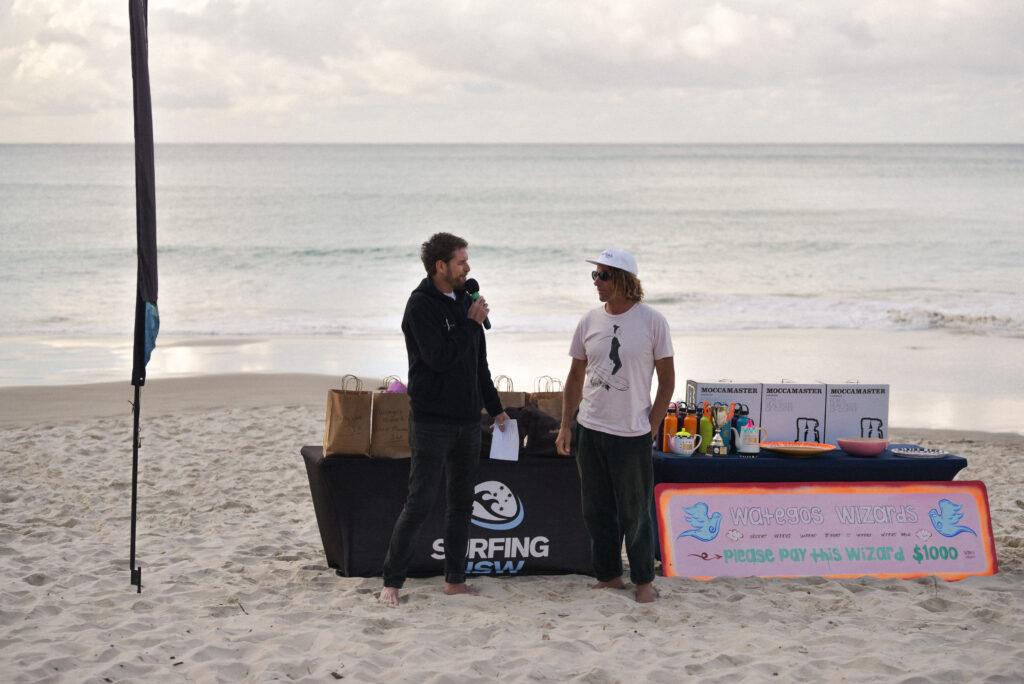 Old Mal
🏆 Matt Chojnacki
2. Tom Payne
3. Jack Tyro
4. Dallas Rogers
Junior Girls
🏆 Mia Waite
2. Nyjah Duazo
3. Jasmin Howarth
4. Larita Monroe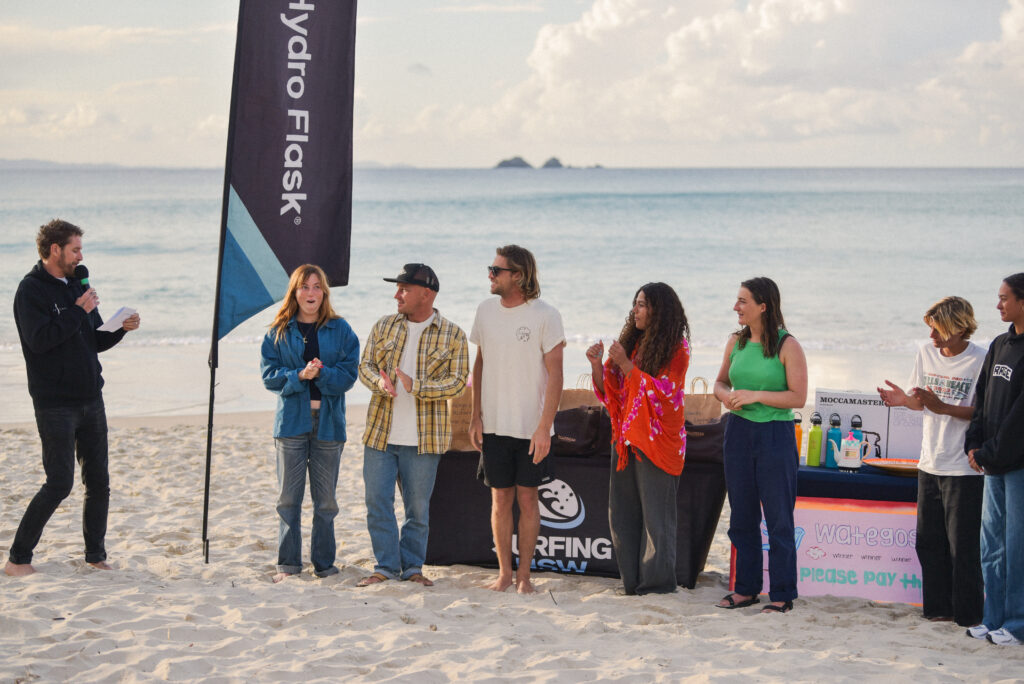 Junior Boys
🏆 Jack Tyro
2. Ryder Worthington
3. Jimmy – James Tualima
4. Lennix Currie
Team Challenge
🏆 The Art of Trim
Gliders
🏆 Christian Barker
Party Wave
🏆 Jack Tyro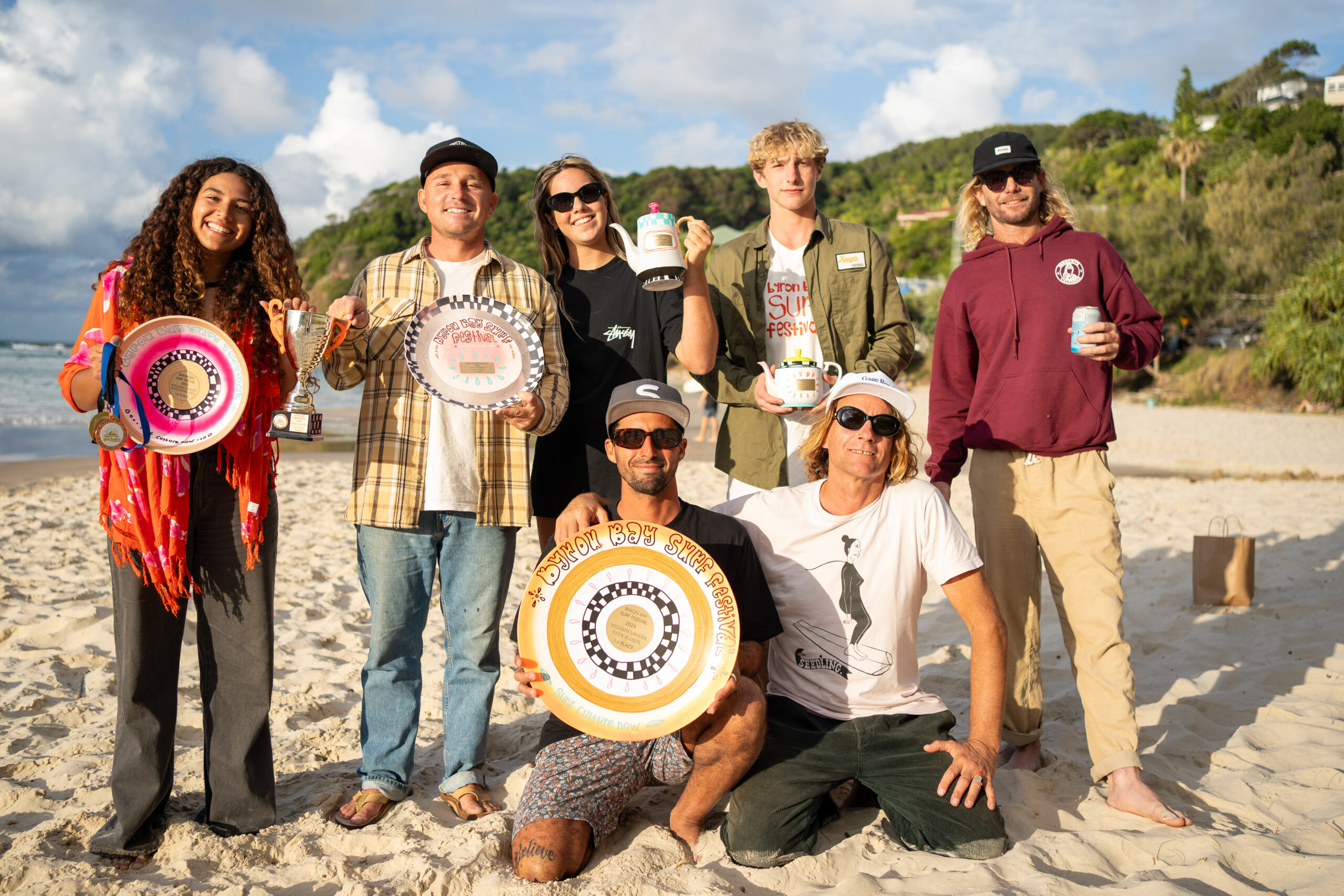 A big thank you to our presenting partners Vissla Surf, Gage Roads and sponsors World Surfaris, the Sunseeker Byron Bay, Surfers for Climate, Ecovantage, Surfing NSW, Allpress Espresso, We Are Feel Good Inc, Dr Bronners Australia, Oakberry, Plow Surf Co, Hydro Flask Australia, Pacific Longboarder Magazine and Tracks Magazine.
Photography by Mélissa Hoareau
Videography by Tavis Hebler
Gage Roads videography by Will Hunt