The 2023 Byron Bay Surf Festival is set to be a spectacular showcase of the finest in surf culture, drawing enthusiasts and industry experts from all corners of the globe. With a rich history that spans over a decade, this annual event has become a much-anticipated highlight on the surf calendar, offering an exhilarating blend of world-class surfing, immersive experiences, and captivating entertainment.
Since its inception, the festival has attracted a remarkable lineup of talented surfers, influential figures, and industry pioneers who have left an indelible mark on the sport. From legendary icons like Mark Ochillupo and Stephanie Gilmore to nostalgic names of yesteryear like Tom Carroll, Dave Rastovich as well as industry pioneers like the legendary Bob McTavish and Jack McCoy.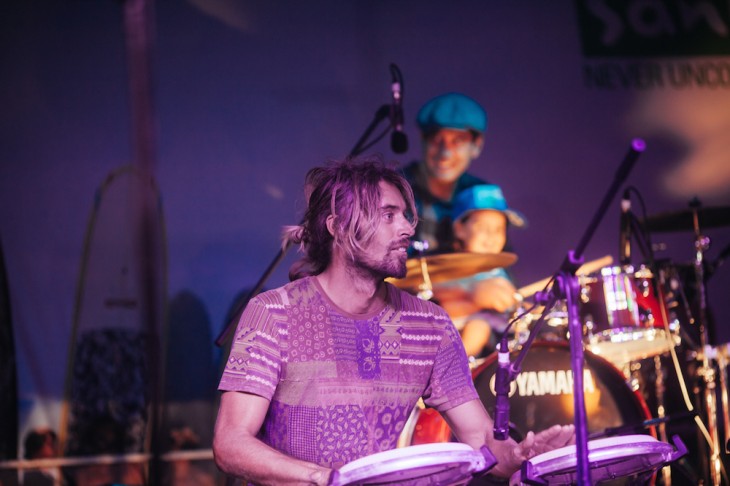 This year, the festival promises an array of exciting and immersive activities that will leave attendees captivated. From thrilling surf competitions that showcase the skill and creativity of an indulgent amount of vibrant surf-inspired art exhibitions, immerse themselves in live music performances, and participate in educational initiatives that promote sustainability and environmental awareness.
As the festival continues to grow in stature, it has garnered the support and recognition of esteemed sponsors.
Sponsors like Gage Roads Brewery, renowned for their dedication to crafting exceptional brews, are excited to be part of an event that brings together like-minded individuals who appreciate quality and innovation. Vissla Surf, a dynamic and environmentally conscious brand, sees the festival as an ideal platform to showcase their commitment to sustainably produced surf gear and apparel. The presence of brands like Allpress Coffee, OakBerry, and World Surfaris further enhances the festival experience, offering attendees an opportunity to savor delectable treats, great beverages, and enhance their surf adventures.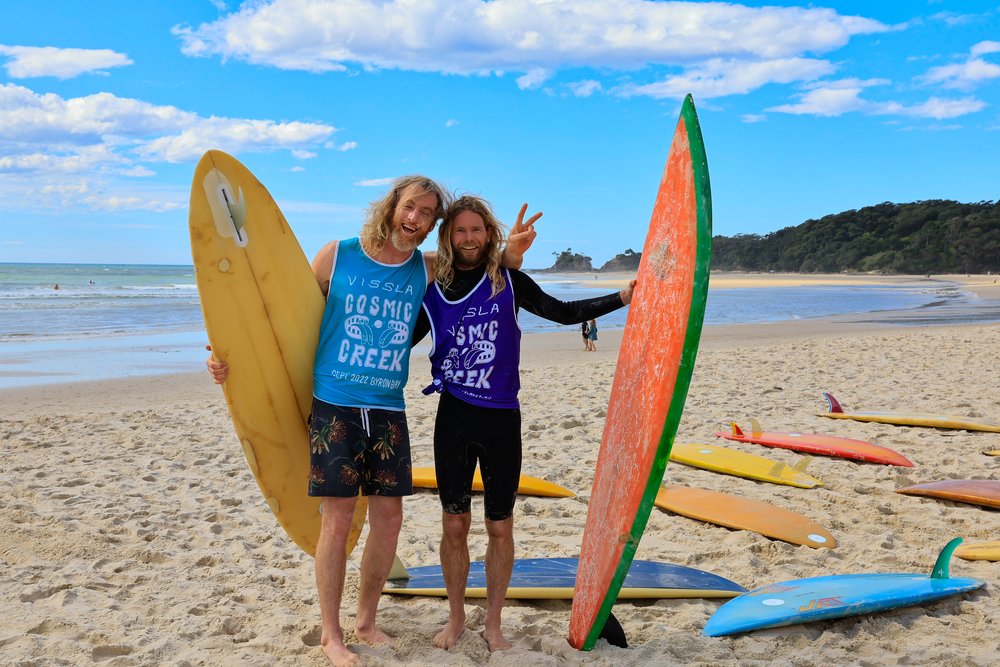 The 2023 Byron Bay Surf Festival epitomizes the spirit, passion, and creativity that infuse surf culture. From the electrifying stoke of riding perfect waves to the celebration of art, music, and sustainability, this event is a true feast for the senses. As anticipation builds, enthusiasts and surf aficionados can look forward to immersing themselves in the captivating energy of the festival, connecting with like-minded individuals, and creating unforgettable memories against the stunning backdrop of Byron Bay's breathtaking coastal scenery.
For those interested in being part of the competition. Entries have just opened for both the longboard divisions as well as the Cosmic Creek divisions brought to us by Vissla. Click HERE to Enter!